Intense.
Essential.
NFPA-Compliant.
Live Fire Training
Container Fire Simulator ST/ST-PRO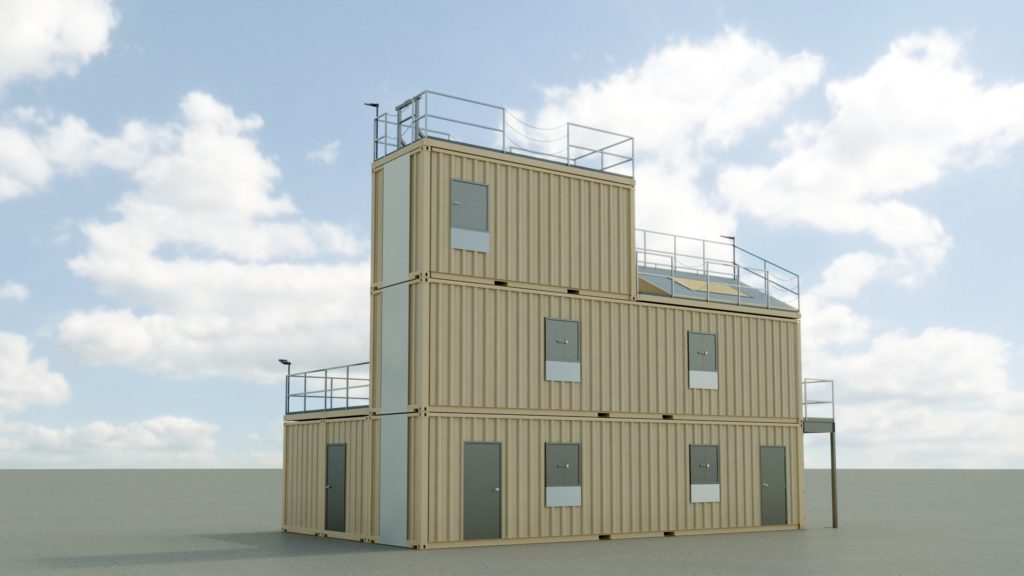 Container Fire Simulator ST/ST-PRO Training Towers deliver unparalleled ruggedness and durability. Our interior layouts provide varied scenarios and attack angles and do not resemble typical container interiors. Training units are expandable over time and they are relocatable. All openings are fully reinforced with our heavy-duty steel framing system and include flashing for a clean finish. Premium ST-PRO features such as bar grating roof decks, non-skid steel floors, and our 2,300° F thermal lining system ensure your investment stands the test of time.
Live fire and non-burn units are available. Fires can be fueled by Class "A," Propane, or Natural Gas. Our 70,000 cfm Smoke Generation System ensures maximum obscuration for search and rescue training. All training units are fully compliant with NFPA 1402 and OSHA guidelines. Standard and fully custom designs are available. An extensive options list is available upon request.
The ST-PRO system incorporates the following advanced features:
Bar Grating Roof Decks
Non-Skid Steel Floors
2,300° F Thermal Lining System
70,000 cfm Smoke Generation System
Container Fire Simulator ST/ST-PRO units enable training fire rescue, suppression, recognition of rollover conditions, thermal layering, smoke reading, and much more. An extensive list of options is available upon request. Projects begin with a needs assessment. While we recommend new/1-way ISO containers and the premium ST-PRO features, we are flexible in meeting your project needs and budget.
All Symtech Live Fire Simulators are designed in accordance with NFPA 1402, Standard on Facilities for Fire Training and Associated Props.
Systems include an industry standard warranty and operation and maintenance (O&M) training.
Optional equipment and features include angled and flat roof props, sacrificial chop-outs, "Denver" drill, wall breach prop, Nance drill, standpipe and sprinkler system, parapet walls, galvanized roof decks and railings, residential and commercial forcible entry doors, temperature monitoring, marine features (QAWTD, marine scuttle), and much, much more.
See also:
Contact us
for your live fire training needs!