Intense.
Repeatable.
NFPA-Compliant.
Interior Fire Training
Hallway Rollover Fire Simulator ST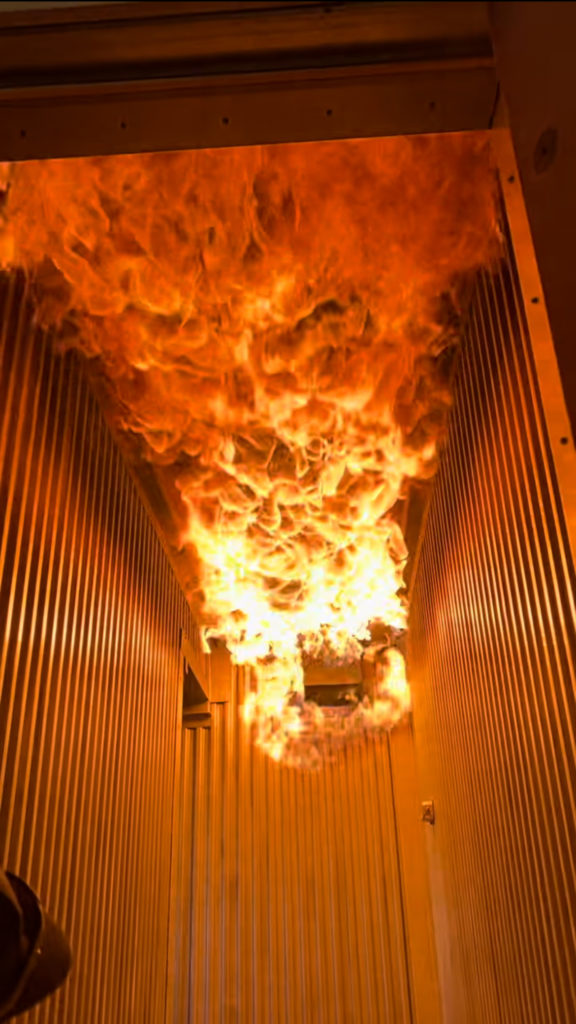 The Hallway Rollover Fire Simulator ST is a vital tool in training flashover prevention techniques. The Hallway Rollover Fire Simulator ST can be installed as a standalone training prop, or it can be positioned in a hallway area adjacent to a main burn room to challenge trainees as they make entry to attack the seat of the fire.
Hallway Rollover Fire Simulator ST props may be either single direction or bi-directional depending on the facility layout and training objectives.
The system includes variable flame control and premium NFPA-compliant safety systems. Interchangeable Fire Simulator ST burn prop mockups are constructed of durable heavy-gauge steel ensuring extended prop life. All fires include an integrated monitored and interlocked flame pilot ignition system. Wireless controls enable seamless control of fires and optional smoke. Variable flame control puts control of fire dynamics in the palm of your hand. All burners are constructed of corrosion-resistant stainless steel and all components are approved and designed for the environment.
The Hallway Rollover Fire Simulator ST is cost-effective and versatile. It delivers 4,500,000 btu/hr for each training fire with unburned gas, temperature and ventilation all monitored and controlled by a programmable logic controller (PLC) enabling you to focus on training!
All Symtech Live Fire Simulators are fully compliant with NFPA 1402, Standard on Facilities for Fire Training and Associated Props.
The system includes an industry standard warranty and operation and maintenance (O&M) training.
See also:
Contact us
for your live fire training needs!